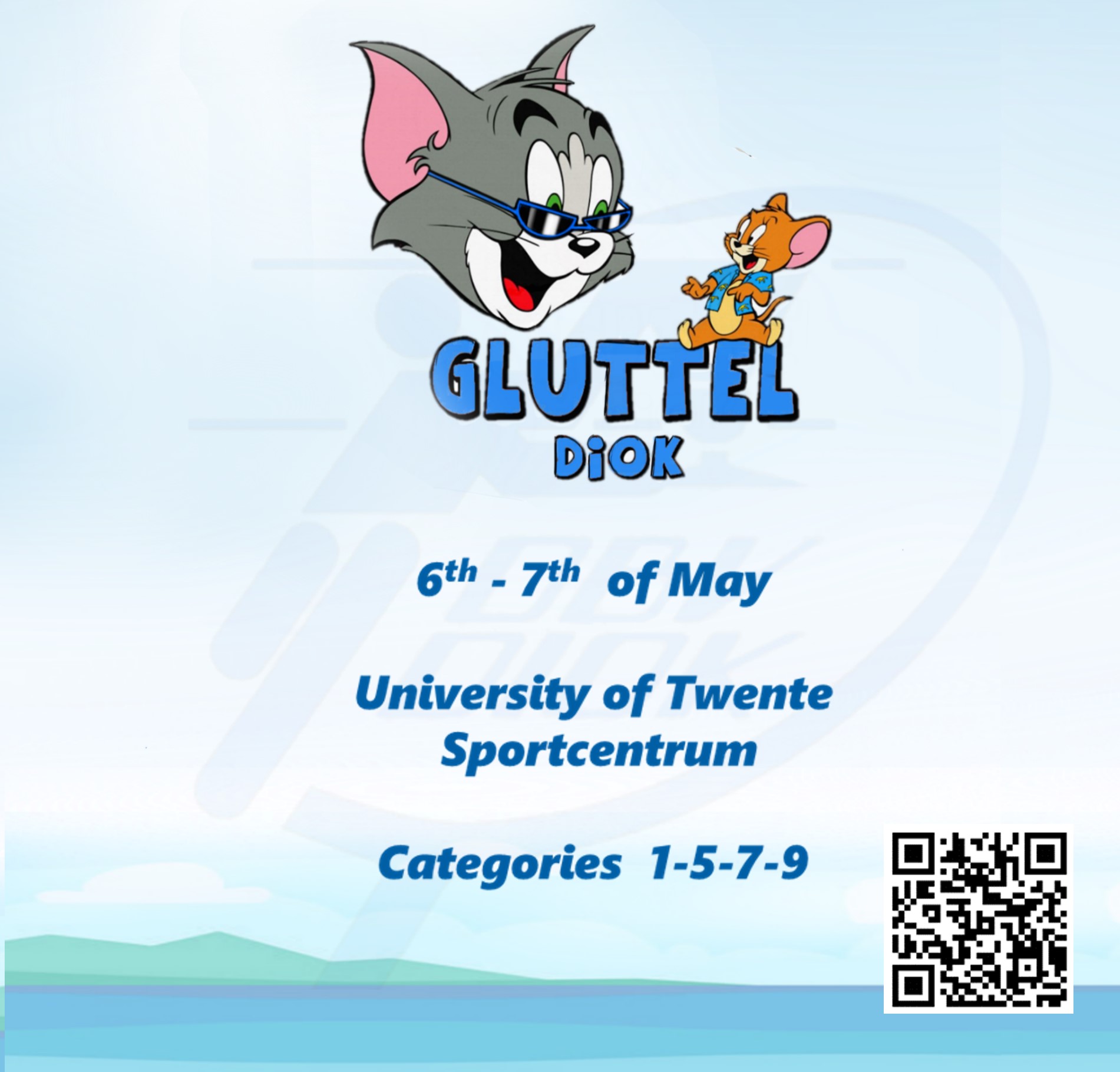 Gluttel has returned! The Gluttel tournament will be held again this year at the University of Twente on the 6th and 7th of May. Categories that will be played in are 1-5-7-9. The theme this year: 'Tom and Jerry on the beach'. As usual there will be a theme party on saturday night so don't forget to bring your best cat or mouse onesies!
Subscribe via toernooi.nl as a badminton player or this link for university students and try-outs latest April 16th.
For question mail gluttel@diok.nl
---

Gluttel is terug! Het Gluttel toernooi zal dit jaar weer plaatsvinden op de Universiteit van Twente op 6 & 7 mei. Categorieën waarin zal worden gespeeld zijn 1-5-7-9. Het thema van dit jaar: 'Tom en Jerry op het strand'. Zoals gebruikelijk zal er tijdens de avond van zaterdag op zondag weer een geweldig themafeest worden gehouden in de Vestingbar dus breng je beste kat of muis onesies mee!
Inschrijven kan via toernooi.nl als badminton speler of deze link als universiteit studenten en try-outs tot 18 april.
Voor vragen kan je mailen naar gluttel@diok.nl
---

The Gluttel tournament is the association's annual official federation tournament. Next to a lot of fun, the tournament usually hosts over 200 participants for different levels of play and awards righteous prizes to the winners.