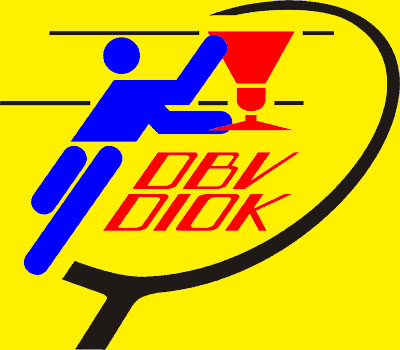 D.B.V DIOK is a student club that combines sports and social fun at its best. Both for people who have played badminton for years and for people that want to try out badminton for the first time, DIOK is the place to be. DIOK is one of the larger student badminton clubs of The Netherlands and has teams at wide range of levels. Throughout the country, we are famous for our traditions of baking cakes at home matches and self-designing our team shirts. Training is given to our performance teams by Ron Michels (who has played at the Olympic Games of 1996) and our amazing student trainers. While Ron will only be training the performance teams, he has an active role in guiding our student trainers to provide every player with the best possible training!
Besides training, there is also the option for recreational play. This includes consists of one training a week and an association evening on select Thursday evenings (see the training section for more information), where every member of all levels can play with and against each other. You also can watch other people play and chat with other members of DIOK. For aspiring members this is a nice opportunity to drop by some time and see if DIOK suits you. There is always a board member present who you can ask all your questions.
DIOK organizes three tournaments every year which all members can participate in. These are the ISBT (International Student Badminton Tournament) for students all over the world, the official Gluttel tournament and the BTUTK (University Championship) for all University Twente students and friends/family. DIOK also attends many other tournaments throughout the country or even further away. DIOK is not only about playing sports, which becomes clear by looking at our logo which contains The Gluttel. The Gluttel is a glass and a shuttle combined, and symbolizes the sportsmanship and fun within the club.
The Event Committee organizes several events throughout the year. These events vary from a Christmas dinner to a cocktail drink, from laser tag to ice skating. Are you interested already? We hope to see you soon!
For further questions, please contact the board at board@diok.nl.